Back to Works
Sampling Activation
Face to face communication for a new line of Kellogg's products!
YEAR: 2022
SERVICES: Sampling Activation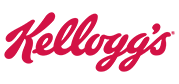 Kellogg, with more than 100 years of experience and the unequivocal quality of its products, creates a new line of plant-based products.
The goal was to publicize and highlight the new product, approaching the public, with face to face communication, exclusively with tastings, without any other interaction or use of other marketing tools.
Knowing that the products mainly concern breakfast, we created a static breakfast trolley as a dominant element of the stage and a space for communication with the audience.
In order to highlight the natural ingredients and the special characteristics of the brand, the combination of natural wood was chosen for the furniture, light wood for the 2 elements of the backdrop and the floor, as well as real plants to highlight the natural element. Premium natural materials were also used in the service of the products. Special design ceramics, glass, wood and even bamboo were chosen for the taste testing spoon. Even the ingredients for the tastings, such as milk, soya milk, juice, yogurt, nuts, etc. were all branded, low-fat and were purchased daily in order to achieve the best possible taste result.
At the same time, the layout of the stage ensured the ease and comfort of the promo team's movement, without losing visual contact with the audience.
During the presentation, a great buzz activation was created in the venue and the final result of the tastings exceeded the expectations and the expected goal, while congratulations were also given by the manager of the Golden Hall.